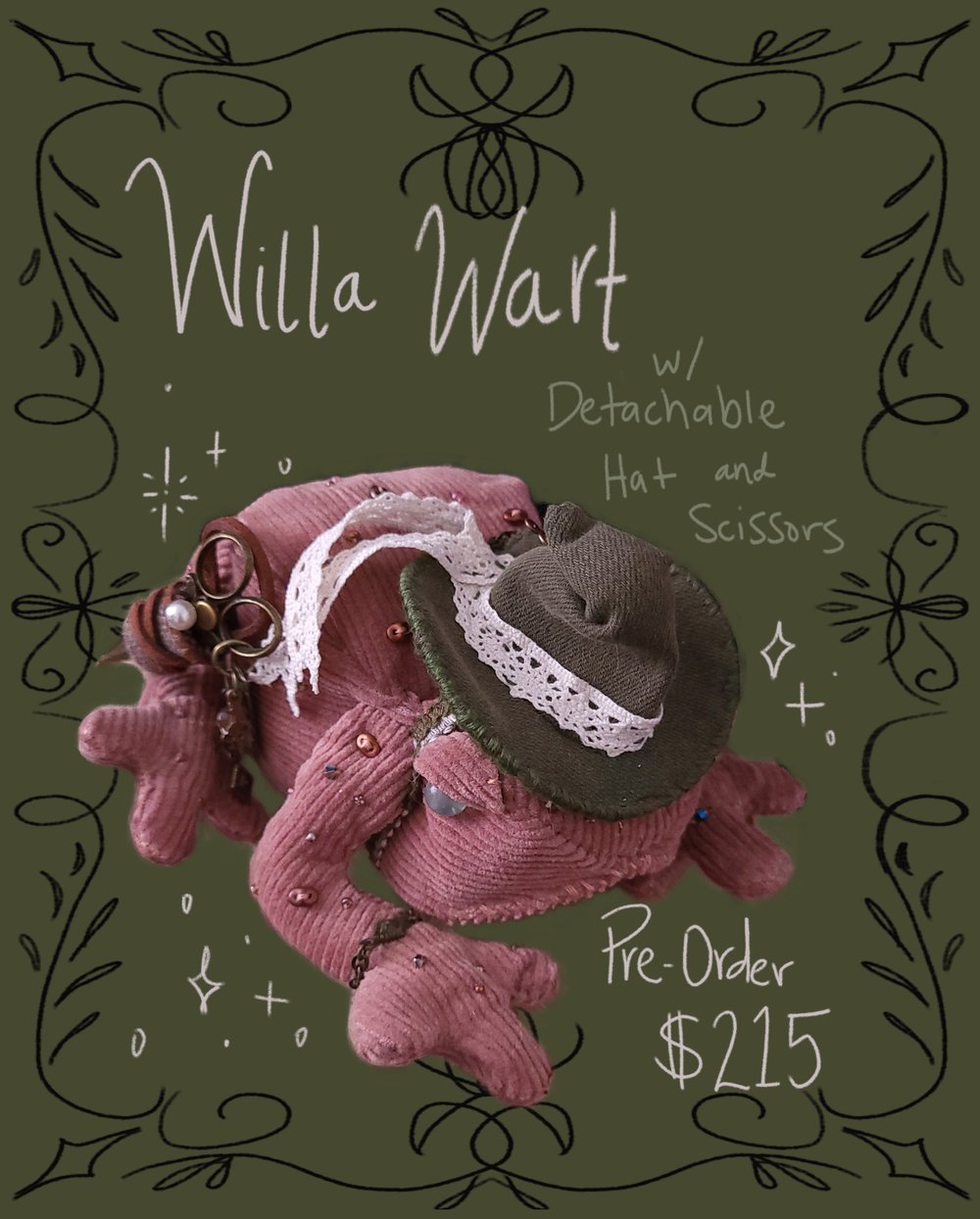 With shiny gemstones of warts scattered across her dusty rose back, Willa is the seamstress of the group. With nimble fingers, she excels at creating hats, ruffles, and everything in between.
Willa is made from thrifted corduroy, glass and metal beads, and fluorite eyes. Filled with poly-fil plastic beads and stuffing. She measures approx. 4" tall, and 6" long. Her green denim hat and sewing scissors are detachable. Please note: her satchel is held on via a very large pin, take caution when taking out.
PLEASE NOTE: Although durable, these are handmade and one of a kind which means they must be taken care of and not thrown about. I do not recommend purchasing these as toys for young children!
All familiars are crafted with care, accompanied by a unique trading card and art print.
***ORDER BY DECEMBER 16TH TO RECIEVE BY CHRISTMAS (UNITED STATES)***
*sewing patterns curtesy of littlefishythings*